Key 3
---
The North Shore District is led by a group of devoted Scouters who definitely put in their solid "ONE HOUR A WEEK" commitment.  We introduce them collectively as the North Shore Key 3.  They are available to you via email at key3@northshoredistrict.org.
District Chairman
Kevin Clark
The District Chairman is elected to lead the district committee, which is responsible for building Scouting membership, finance and program opportunities. The District Chairman is responsible to the council president or the vice president of district operations to run the program of Scouting in their district as directed by the executive board of the council.
Contact: chair@northshoredistrict.org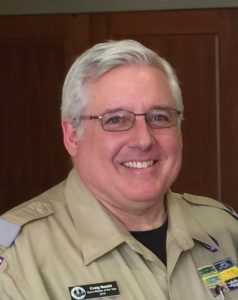 District Commissioner
Craig Nesbitt
A District Commissioner is the quality control officer who recruits, trains, and leads a staff of commissioners who coach adult leaders of every unit to succeed. The district commissioner is responsible for the unit service function of the district. They are approved and appointed by the council executive board, with the concurrence of the Scout executive, on the recommendation of the district nominating committee.
Contact: commissioner@northshoredistrict.org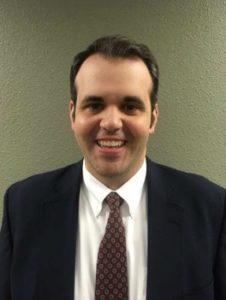 District Executive
Ward Hoffman
Bio:
I was born here but grew up in a town just north of Oklahoma City named Edmond. I was a Cub Scout (the most feared pinewood derby competitor in my pack) and a Boy Scout. I have worked with the United Way, mentored kids at Webb Middle School, helped to start the Austin chapter of Laundry Love, and act as an advisor to the youth program at my church.  I am really excited to be working for the Boy Scouts and look forward to meeting everyone!
The District Executive is a member of the Council's professional staff charged with supporting volunteer scouters, ensuring program quality and building relationships to grow Scouting in the Cedar Park, Leander, Four Points, and Lago Vista areas.
Contact: Ward.Hoffman@scouting.org